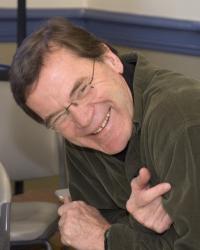 Biography
John Toews chaired the Comparative History of Ideas Program (CHID) from 1982-2010. Through his pioneering efforts the program has become one of the leading interdisciplinary undergraduate majors in the country.
In addition to building up the Comparative History of Ideas Program, Toews's own scholarly work was recognized with a fellowship prize in 1984 from the John D. and Catherine T. MacArthur Foundation--one of the famed "genius grants."
His book, Hegelianism: The Path Toward Dialectical Humanism, concerns the reconstruction of the historical contexts and trajectories of nineteenth century German thought in the tradition that evolves from Kant and Hegel to Kierkegaard, Marx, and Nietzsche. His work placed the transformation and differentiation of this stream of thought within the historical context of early nineteenth century academic intellectuals adapting to the pressures of secularization and social modernization.
His most recent book is Becoming Historical: Cultural Reformation and Public Memory in Early Nineteenth-Century Berlin (Cambridge University Press, 2004). Toews studies the historical consciousness that emerged from early nineteenth-century breaks with tradition and shaped the development of new forms of personal and collective identity. This book examines the stages and conflicts involved in "becoming historical" through the works of prominent Prussian artists and intellectuals who attached their personal visions to the reformist agenda of the Prussian regime that took power in 1840.