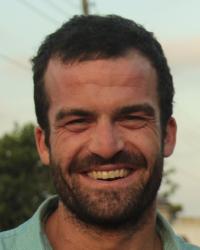 Biography
Willy Oppenheim is an educator, a researcher, and the leader of a social enterprise working to make international volunteering more ethical and impactful. Willy came up with the initial idea for Omprakash (www.omprakash.org) at the age of eighteen, after serving as a volunteer English teacher in northern India in 2004. The basic premise was to create a platform connecting volunteers with social impact opportunities around the world. He then attended Bowdoin College in Brunswick, Maine, where he completed a self-designed major in religion, education, and anthropology.
In 2009, he received a Rhodes Scholarship and went on to earn his doctorate in Education from Oxford University. His PhD research focused on demand for girls' schooling in rural Pakistan. His broader research interests concern the ways in which ideas and norms pertaining to justice and "development" are produced and contested through formal and informal processes of education.
Willy has worked in classrooms in the United States, India, Pakistan, and China, and in the wilderness as a faculty member at the National Outdoor Leadership School. He currently teaches in the UW CHID and Honors programs, and continues to lead Omprakash and its newest initiative, Omprakash EdGE, which is an online pre-departure volunteer training program intended to help university students enrich their international learning and impact.
When not engaged in his teaching, his educational research, or his leadership of Omprakash, Willy enjoys rock climbing, telemark skiing, playing guitar, and baking bread.