Associate Professor, Anthropology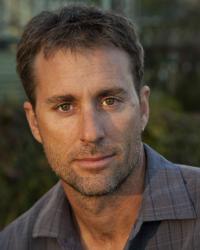 Biography
My scholarship, teaching and civic engagement are based primarily on ethnographic research in West Africa and on my background as a photojournalist working in Southern and East Africa.
Since 2000 I have conducted fieldwork in Sierra Leone and Liberia on issues of youth mobilization during and after those countries' recent wars.  The resulting research explores how young men participate in regional networks that make them – and their capacity for violence – available for various forms of work. These include labor in the region's resource extraction industries, labor on battlefields across West Africa and the labor of violent political campaigning.
My work in visual anthropology concentrates on the scholarly, artistic and popular representations of violence in still photography.  The aesthetics so often used to represent African conflicts make simplistic portrayals of the continent unavoidable.  In response I experiment in my own scholarship with the aesthetics of visual and literary ethnography, researching the work of African photographers and artists in an effort to develop alternatives for the representation of violence.