Associate Professor, English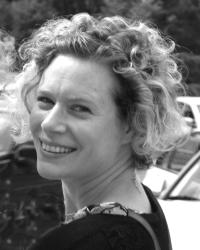 Biography
I am scholar of Modern and contemporary Trans-Atlantic literature and culture.  I regularly teach a variety of undergraduate and graduate courses on racial formation, racial nationalism, critical race theory, biopower, Marxist theory, feminist theory, and, of course, modern and contemporary literature and culture.  Most recently my literature courses have focused on representations of human reproduction in the context of slavery in the Atlantic world and in the context of contemporary biocapitalism—often working to draw out the connections between the two.  My courses combine literary and cultural studies approaches with theory, and emphasize close reading of texts and analysis of the relationships between aesthetics and textual politics.
My current book project, The Afterlife of Slavery:  Human Reproduction in Biocapitalism, explores contemporary cultures and politics of human reproduction in the context of late capitalism and neoliberalism.   It treats cultural production of the last four decades that reflects and refracts the social and economic conflicts and contradictions that have been stirred up by the proliferation of new biotechnologies, the mapping of the human genome, and the creation of global markets in human body parts, genetic materials, biological information, and, most importantly, human reproductive labor power.  
I regard The Afterlife of Slavery as a companion to my first book, Wayward Reproductions: Genealogies of Race and Nation in Transatlantic Modern Thought (2004), a study of the intersection of ideas about human reproduction, race, and racial nationalism as they were expressed in major nineteenth and early twentieth century thought-systems such as first wave feminism, classical Marxism, Freudian psychoanalysis, Darwinian evolutionary theory, and various forms of anti-racism and anti-imperialism.